University of Alabama Claims 2010 BCS Title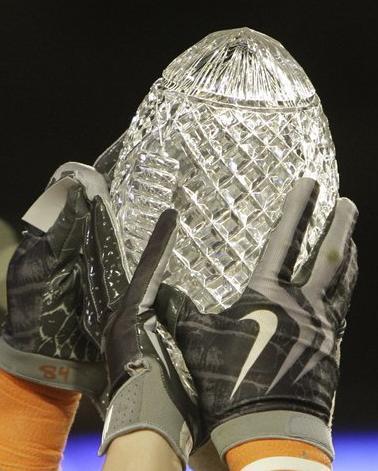 Tuscaloosa (BF) - Using a little known statute in Alabama state law The University of Alabama is claiming the 2010 BCS Title for the Crimson Tide based on Auburn's victory. The law which was originally drafted in 1913 after Auburn's first National Championship, 12 years before Alabama would also win one, states that any team that is coached by a person who was "deeply affected by football culture in the state of Alabama" and wins a title outright, must legally forfeit that title to the University of Alabama.

Prior to this season the law was only used in 1941 when the 20th ranked Crimson Tide, who went 9-2 on the season, claimed the title from an undefeated top ranked Minnesota team coached by Bernie Bierman because Bierman had spent a summer as a youth counselor at Camp Winnetaska in 1914, it's first season.

Bierman was in charge of canoes, the ropes course, and making breakfast on Tuesday's and Thursday's. It is well known that his experiences navigating the ropes course helped Bierman formulate his offensive strategy.

The law did not apply to Auburn's 1957 title because it was shared with Ohio State. Noted Crimson Tide football historian Ray 'Clete' Thompson, of the Centerville Thompson's, claims that Alabama legislators did not want to claim a disputed title for themselves and were afraid of Woody Hayes.

Auburn's campus is reportedly within the state lines of Alabama. This is the University of Alabama's 14th title.