'Liv on Fifth' Misses LEED Mark
Southside (JM) - Stonegate Realty's $10 million conversion of a former plumbing warehouse into luxury loft condominiums hit a snag on Monday when the U. S. Green Building Council rejected its application for certification under its Leadership in Energy and Environmental Design (LEED) Green Building Rating System.

Copies of the Council's report indicate that the project, located at 22nd Street and 5th Avenue South, failed to accrue enough performance benchmarks to satisfy the requirements of even the lowest, "silver" certification. Reviewers specifically noted the lack of passive heating and cooling technology, recycled materials, or even low-power lighting options in the project specifications. Speaking anonymously an official with the Green Building Council expressed some surprise at the application, "I'm not sure that the developer really understood the idea of green building as it applies to energy and resource usage over a building's life. Perhaps our organization should expand our educational programs."

Brooke Cosper, an agent with Stonegate Realty, declined to comment on the details of the Council's findings. "Regardless of what a bunch of eggheads in Washington think, we've gone to great lengths to make Liv on Fifth the greenest building on 5th Avenue, if not all of Birmingham.

23 of the project's 36 units remain available at prices ranging from $173,000 to $367,000.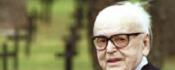 Birmingham () - Not long after his 107th birthday, E.D. Blalock was using a computer provided by his retirement home to read the latest news on the University of Alabama's A-Day game. He soon found that he was unable to access a sports article ...
(MORE)

City Center () - After several years of solid growth in new housing announcements, ONB is finally reporting a cooling off on virtual condo and loft starts. "We had a great run there for about two years." said ONB President Michael Calvert. "We ...
(MORE)
Footbridge Over Cahaba Will Join Two Nice Neighborhoods
---
Two Year College Positions To Become Hereditary
---
Legislature Running Out Of Qualified Lawyers