Langford Changes Name To Lil' Bama
VP Nod Not Expected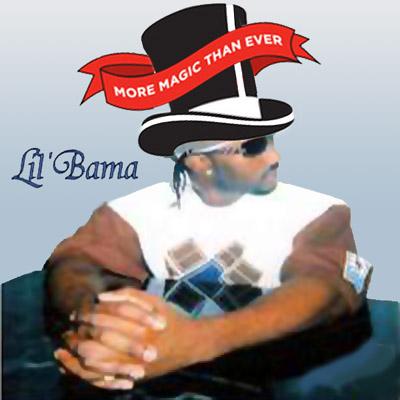 Birmingham () - Seeking to associate himself with presumptive Democratic presidential nominee Sen. Barack Obama, Birmingham Mayor Larry Langford has changed his name and from now on will be referred to as Lil' Bama. In one of his frequent videotaped messages to the city council, Bama advised all city officials to refer to him as Lil' Bama or Mayor Lil', both verbally and in all correspondence. Bama has not sought a name change by court order; rather he has made the change at will by insisting upon its usage. Any contracts he enters into under that name will be considered legal and binding. Media outlets, just as they did for Diddy [Sean John Combs], began using the new epithet immediately.

Bama insists that it is not his intention to escape prosecution or dishonor any contracts he may have entered into under the name Larry P. Langford or in his capacity as Fairfield Mayor, Jefferson County Commissioner, or Birmingham Mayor. "Clearly, I just want to show people that I'm exactly like Barack Obama," said Bama. "However, I don't know how they can prosecute Lil' Bama for anything he did not do." Bama went on to describe his similarities to Senator Obama including their relationships with controversial pastors, and their skin color. "Although, I am blacker than he is," said Bama.

Officials from UAT have filed a motion in the U.S. District Court for the Northern District of Alabama seeking to prevent Lil' Bama from using the name in any capacity as a representative of the university, or from marketing or selling any merchandise using the name. "We don't want people to become confused with our Lil' Al line of t-shirts, bandanas, and drink koozies," said a UAT spokesperson.