Scrushy Prefers Texas Ass Pounding
Everything Bigger In Texas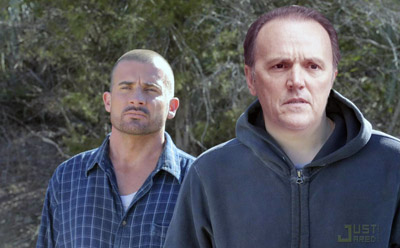 Beaumont, TX () - A federal judge ordered fired Healthsouth CEO Richard Marin Scrushy returned to Birmingham from a Texas prison to testify in civil lawsuits claiming that he had a hand in the massive fraud that nearly ruined the company he founded. The order directed U.S. marshals to return Scrushy [pronounced SCROO-shee] to Alabama for a videotaped deposition set to begin June 16 before more than two dozen lawyers. Scrushy originally objected to the order because he did not want to leave the fenceless Federal Correction Institution and Texas style ass poundings he is used to, for a stay in a windowless lockup in Shelby county. "It was just an objection to travel," said Scrushy attorney Martin Adams, "and to the quality of ass poundings. He is of course happy to tell his side of the story."

Scrushy was already forced to leave behind his private yachts, airplanes, and strippers once sentenced to federal prison. This was huge mental blow to the ex-CEO. Since then Scrushy has become accustomed to simple things like walks through the secluded FCI grounds, daily affirmations with his new prison friends, and frequent but unscheduled ass poundings. In addition, Scrushy teaches a course in business ethics to his fellow inmates. Scrushy's attorneys were worried that it might further scar their client to remove him, even temporarily, from his new routine. "I don't believe that in the short amount of time Mr. Scrushy will be in Birmingham that he will be able to develop the same deep bonds that he has in Texas," said Adams. "Bernie, Andy, and Jeff won't be there to give him what he needs."

An attorney for investors suing Scrushy and others for at least $1 billion over the fraud believes that Scrushy just "doesn't like to be inconvenienced." "His arrogance is overwhelming," said Doug Jones. "He wanted 20 or more lawyers and their staffs to trek to Beaumont to see him just so he doesn't miss one of his precious ass poundings. Well trust me, we're LAWYERS. We'll give him just as good an ass pounding here."

According to the Judge's order, Scrushy will spend at least a week in the Shelby County Jail before returning to Beaumont where he can hug his wife and children again, after receiving his daily ass poundings. "In Beaumont there is no fence," said Adams. "They have duties, but they can walk around freely and receive daily visits. The conditions, and ass poundings, are much better than in Shelby County." Scrushy's inmate "friends" are also anxious for his return. "Things tighten up after a week," said one inmate. "It will be rough for him on his return."