Council Dais Retrofitted for New Councilors
City Hall (JM) - Birmingham city workers are working overtime modifying the City Council chambers to make them more accessible for the needs of the new council members. The work, which is required in new municipal construction by the Administrators Disagreeability Act (ADA), is made all the more pressing by the special needs of new councilors William Bell and Miriam Witherspoon.

Witherspoon, who uses a wheelchair after suffering spinal cord damage in an automobile collision, would have been unable to sit at the dais with her colleagues without the new ramp and wider aisles being installed. Bell, who has served previously as Council President and Interim Mayor before losing to Bernard Kincaid in a city-wide election, requires an array of special niches and cubby-holes in which to conceal his hidden agendas.

Both councilors have expressed satisfaction with the plans prepared by council administrator Cheryl Kidd and accessibility officer Linda Coleman. "I for one am excited about a new era of accommodation in city facilities." beamed Witherspoon, "Too often the disabled are relegated to third-class status and it's heartening to see what can be done with a little bit of effort to open this dais to the needs of all."

Bell offered similar sentiments: "From the new concrete-lined vault deep under the central pentagram where [Mayor Kincaid] and I buried the hatchet, to the infinite recesses and compartments under the table of my station, more has been done this month to accommodate the special needs of this council than was done for any group in any facility the whole time I was president."

Construction superintendent Andrew H. Thatcher was eager to show off some of the fine features installed by his crew: "Bell and Witherspoon aren't the only counselors with special needs," he explained, "We've installed new grander grandstands for grandstanding, and also special high-contrast lighting capable of casting the complex issues before the council into simple black and white."

Work is expected to be completed before the December 6 meeting, during which a resolution will be debated to honor fourth-grader LeSwannda Franklin for her heroism in disarming a fellow student in the act of robbing a teacher, and a contract will be considered for demolishing 800 quasi-delinquent properties in the Arrington Heights historic district. Another proposal, to provide funding to the Arrington-Bell Foundation for a Domed Youth Vocational Center and Mortuary Chapel in the Arrington Heights area, has been tabled until 2006.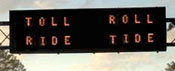 Inverness() - The Alabama Department of Transportation (ALDOT) today unveiled the final plan for alleviating traffic congestion on the Highway 280 corridor. The plan calls for widening the road by one lane in either direction and adding more tr...
(MORE)
Bristol, Conn() - Hoping to get his one week suspension lifted and avoid indictment on charges of possessing drug paraphernalia, former NFL wide receiver and current ...
(MORE)
Local Man Devastated By Holidays
---
Barber Leaves Sour Milk For Santa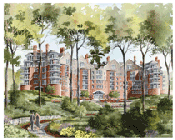 12/2 Miracle it's allowed in Forest Park. Moxie. 5-9PM.
12/4 Art at the Phoenix Lofts.
www.collarmoth.com
3-7PM.
12/9 Traditional Christmas Belly Dance. Karachi Rocket, DJ Rashido. Safari Cup. 7-9:30PM
12/10
Alabama Wildlife Center
Christmas craft and bake sale. 9AM-2PM.