&nbsp
UAB Prof Calculates Economic Impact of Iron Bowl at $17.50

Pie Chart
&nbsp
UAB() In his annual study designed to calculate the economic impact of the Iron Bowl on the Birmingham area, UAB professor of Economics S. D. Lee has found that the game pumps an additional $17.50 into local coffers. Lee and his team found that most of this additional revenue can be attributed to the southside location of Domino's Pizza. Bethany Page, a graduate student working for less than minimum wage to help Lee get his paper published, discovered that the up tick in Domino's business centered around Glen Iris resident James Whitcomb and his semi-annual Iron Bowl party.

Whitcomb has never been able to afford Iron Bowl tickets, but tries to have a party to watch the game when it is not on pay-cable television. "I had cable for a little while," said Whitcomb, "until they re-wired for broadband and discovered the live line leading into my apartment. Since then I haven't always been able to have the party." A spokesperson for Charter Cable was unable to confirm Whitcomb's report, but did say that it is not their stated policy to destroy the Birmingham economy.

Page questioned Whitcomb about his normal pizza intake, to gauge whether or not the party was statistically significant. "Normally I'll get the walk-up special," said Whitcomb. What Whicomb was referring to is a special deal offered by the southside Domino's, which is a medium two-topping pizza for eight dollars to those who order in person at the delivery unit. "But for the Iron Bowl, I order the Party Pack which is two larges, two cokes, and two breadsticks." And, according to Page, the 'Party Pack' costs $25.50 which agrees perfectly with Dr. Lee's findings.

When asked if he felt the dome would have a more significant impact on our economy, Dr. Lee was less than optimistic. "I doubt many people would want to go to the dome to watch the game on the jumbo-tron, when so many people have big screen LCD and plasma TVs already. Even if they did go, with only one concession stand open, it would be difficult for people to spend much money."
---
Namath Urges Croyle to Attempt 'Sexual Healing'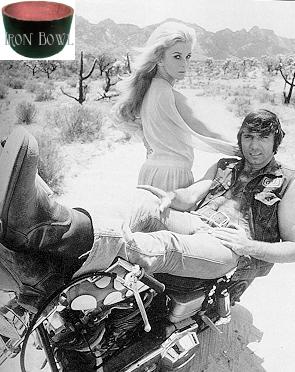 Healing position
&nbsp
East Rutherford() As this weekend's all-important Iron Bowl approaches, the University of Alabama's football program has found itself embroiled in yet another sex scandal. Even worse, this particular scandal doesn't even involve the head coach but instead centers on the Tide's ailing quarterback Brodie Croyle. After Croyle tore his anterior cruciate ligament during the closely fought game against Western Carolina, the once promising 2004 season turned sour. Despite the coaching staff's attempts to find a suitable replacement, last week's tough loss to LSU has fans dreading the arrival of the undefeated Auburn Tigers. Desperate, Coach Shula reached out to former UA quarterback and famed alternative medicine guru Joe Namath for advice.

The ever-helpful Namath suggested a controversial treatment that may actually allow the injured Croyle to play this weekend. The technique, known as 'sexual healing' was first discovered by Broadway Joe during his maharishi period in the mid sixties. Namath, who was also plagued by injuries throughout much of his career, remains a fervent proponent of the method. He claims that rigid application of the approach rejuvenated his abilities, and believes it to be far superior to the dubious clean living philosophy espoused by the current coaching staff. Claims Namath, "Look at Alabama's record over the last several years. I think they've reached the limits of what clean living can teach them." Instead, he argues that Croyle should enjoy the company of Alabama's highly regarded cheer leading squad as frequently as possible in the next few days.

In response to criticism that Coach Bryant would never have allowed such shenanigans, he retorted, "It's a well known fact that Sela Ward played several positions under the Bear." Throughout all of this, Brodie's father 'Big' John Croyle remains worried about his son and points to Namath's subsequent addiction to women's underwear as proof that the technique is inherently dangerous. States the elder Croyle, "I just don't want my son to end up wearing pantyhose on TV."
---
Shula Admits Bryant Cola Reserves Are Dangerously Low

The Well Runs Dry
&nbsp
Tuscaloosa() Heading into this Saturday's iron bowl, the Alabama Crimson Tide will be forced to play without the benefit of one of its most potent weapons, the Bear Bryant Commemorative Coca-Colas. Many fans know and cherish their collections of Bryant Colas that were bottled in 1981 to celebrate the coach's 315th win. What many people do not know is that shortly after Bryant's death in 1983 a second 'Special Reserve' set of colas was produced. A little known stipulation in Bryant's will provided for the distillation of a few thousand bottles of specially prepared Cokes rumored to contain the 'essence of the Bear'. These bottles can be distinguished by their hounds tooth caps and by a statement from the U.S. Surgeon General on the bottom denying the product any medicinal value. Although a few hundred were sold to raise money for the University, the vast majority were stockpiled in a subterranean vault one mile beneath Bryant Denny stadium to be used 'in times of great distress'.

Over the ensuing years hard luck and mismanagement have dwindled the reserve down to less than a dozen bottles. Most recently, former Tide coach Mike Price was rumored to have used the colas to boost his flagging libido. "The Bryant colas were not meant to be used as an aphrodisiac," said Alabama's furious athletic director Mal Moore. In addition, Moore alleges that the disgraced coach absconded with several hundred bottles which he has since used to fuel UTEP's extraordinary success this season. Sunday night, during the review of the LSU game, Shula made a tearful plea begging the Tide faithful to turn in any of the remaining special reserve colas in the hopes of acquiring at least forty bottles, the number traditionally required to beat Auburn. What these bottles actually contain remains a mystery although some insiders claim that prolonged exposure to the drug can lead to gigantism and, in Bobby Humphries's case, arena football.

&nbsp